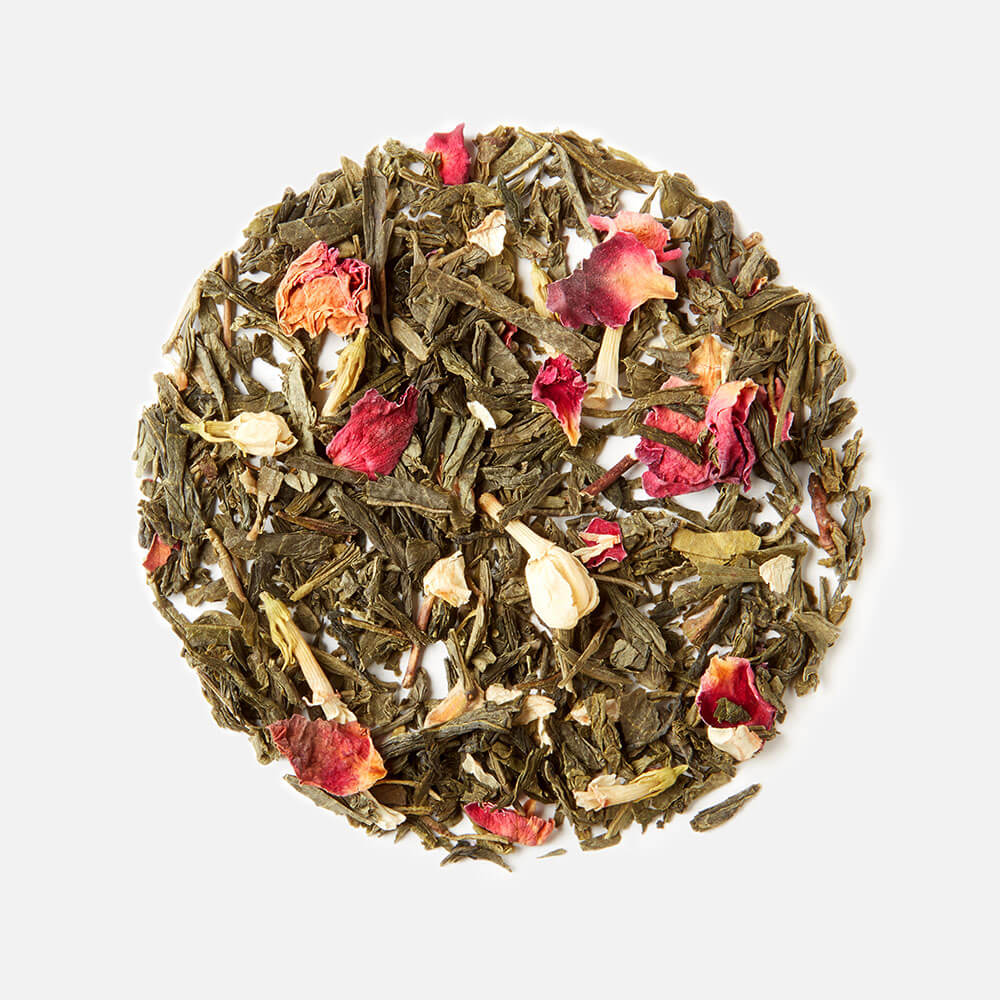 If you're looking for a green tea that's a delightful departure from the norm this is it. Organic Sencha from China's Hunan province is blended with jasmine and rose petals, peach and cherry to create a discreetly floral experience. Perfect for any time of day, but especially satisfying in the afternoon. It's versatile too – delicious hot or cold. 
Ingredients: Organic Green Tea, Jasmine Petals, Rose Petals, Peach and Cherry Extract
Serving:

2.5g (1 tsp) per 250ml (8 fl.oz.)
Love Love Love
This is such a good tea. It has stayed one of my all time favorites. It has a light flavor and I usually drink it warm at any time of day. Amazing
Beautiful floral green tea
Whenever I give guests the basket of my tea collection and let them choose which tea they want, 7 out of 10 always grab this bag of tea after smelling it.
It tastes as floral as it smells, but not in the perfume-y fake way like David's Tea. Not to mention it is beautiful to look at when you steep the tea in a clear teapot or steeper. The rose petals gives it a lovely pop of pink!😍
The scent of the tea along with the flavour gives it almost an aroma therapy-like touch for me. I find myself reaching for this tea whenever I'm ending a particularly stressful day.
choosing a selection results in a full page refresh