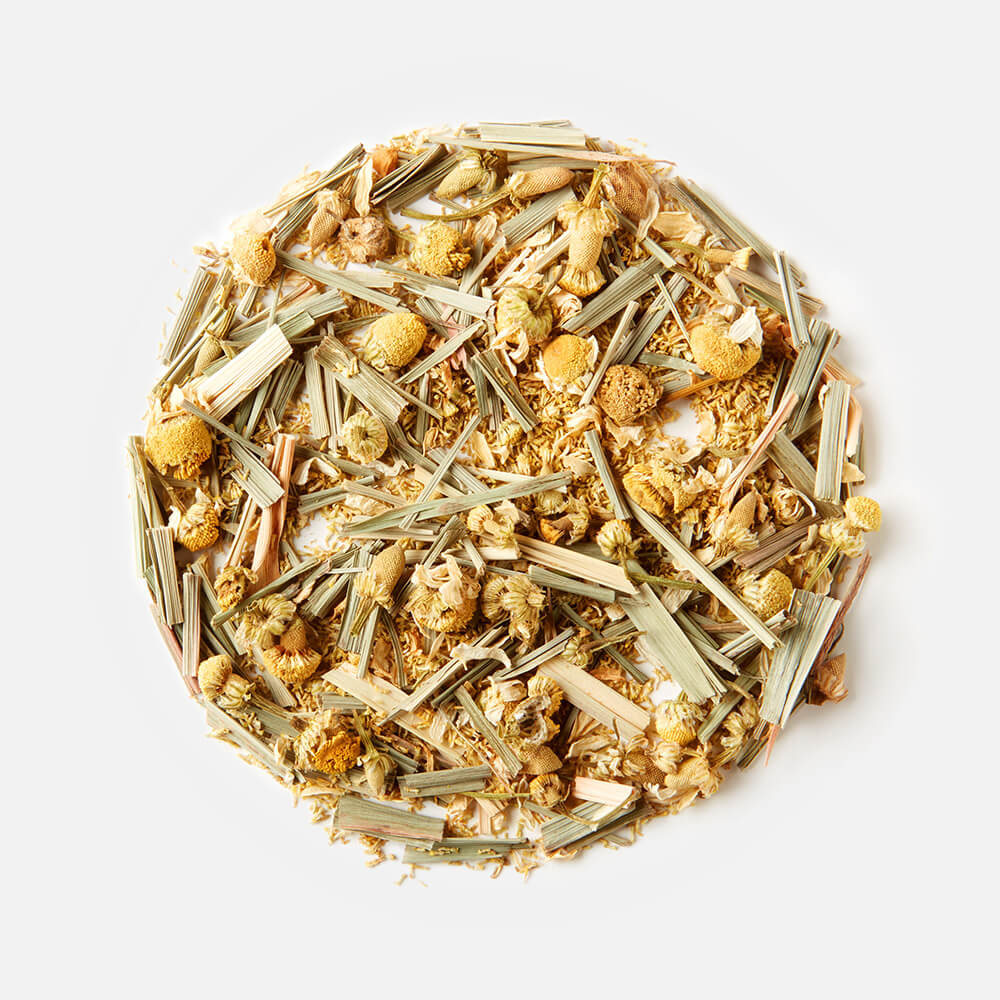 Organic Chamomile gets an unexpected twist. Thai Lemongrass elevates this calming tea with a bright floral aroma and mild citrus finish. While chamomile is known to work wonders at bedtime, our version soothes in cooler months and refreshes when served on ice or as a cold brew.
Ingredients: Organic Chamomile, Organic Lemongrass, Organic Lemon Pieces
Serving:

2.5g (1 tsp) per 250ml (8 fl.oz.)
My nightly ritual
This tea is perfect as a soothing end to the day. I have a cup or two before I go to bed and it sends me off to sweet dreams
Our Favorite
Please never stop making this tea - we love it so!! The lemongrass is such a lovely addition to the traditional chamomile. I gifted it to my mother in law with a nice honey and she too fell in love! Highly recommend.
choosing a selection results in a full page refresh