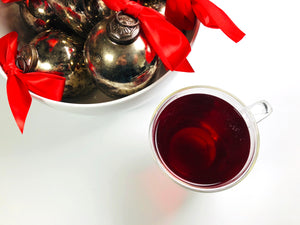 Blink Tea Holiday Gift Guide
Can you believe it's already the second week of November? With holiday shopping moving online, delivery services are going to be busier than ever. Get a jump start on the season with tempting gift ideas for everyone
on your list, including YOU!
BLINK TEA
 Blink Teas, Herbals and Latte Blends are supreme. They're authentic, aromatic and bursting with flavour. Choose between loose-leaf and pyramid formats. Mix up a favourite tea with something completely new. If you need ideas wink@blinktea.com   
KINTO UNITEA One-Touch Teapot
 Our Kinto UNITEA One-Touch Teapots let you watch your tea steep with style.  They come in small for a contemplative cup and large for a compelling convo. Pair your teapot choice with a delicious tea and that's one
ace gift taken care of! 
KINTO Travel Tumbler
Kinto Travel Tumblers are the best travel tumblers EVER! They look great, keep liquids hot or cold for at least six hours and can be used for almost any beverage. We've even used one as a cocktail shaker! They're available in neutral white, khaki and black in 350ml and 500ml sizes
.
HARIO Cold Brew Bottle
The cold brew process keeps naturally occurring tannins in tea leaves at bay. This means you get a sweeter, more genuine taste from your tea. The Hario Cold Brew Bottle makes the process so easy. Simply steep in the fridge and bring the bottle right to the dinner table!
FORLIFE Infuser and BLINK TEA Filters 
We chose the FORLIFE Folding Handle Tea Infuser because it fits into any cup or mug and is extremely sturdy. It comes in its own carrying case with a lid that doubles as a drip tray. Blink Tea Filters have tasteful tea tags and they're
fully biodegradable.
Tea and Matcha SCOOPS AND WHISKS
Blink Tea's Cup of Perfect Tea and Cup of Perfect Matcha scoops are something no tea drinker should be without. Stainless steel, they pop into the dishwasher. Our bamboo Matcha Whisk creates the frothiest matcha and
works for lattes too!
BLINK TEA Canister
Take your tea storage to the next level. These contemporary Blink Tea Canisters are food safe, easy to clean and work with any kitchen décor. They hold about 35 tea bags or 250g of loose leaf. Let us pre-label the tea canister for you!
BLINK TEA Sample Packs
 Not ready to commit or need a quick gift? Blink Tea Sample Packs are available with six tea samples each in your choice of Bold, Medium and Mild. There is no better way to find your new favourite tea. Better still, postage is included!
Tea is delicious, hydrating and part of a healthy lifestyle. It can be enjoyed hot, cold, shaken into cocktails and in recipes. The gift of tea allows the recipient permission to take a delightful time out. And let's not forget, YOU took the time to choose it, making tea (and accessories) the best gift ever!!